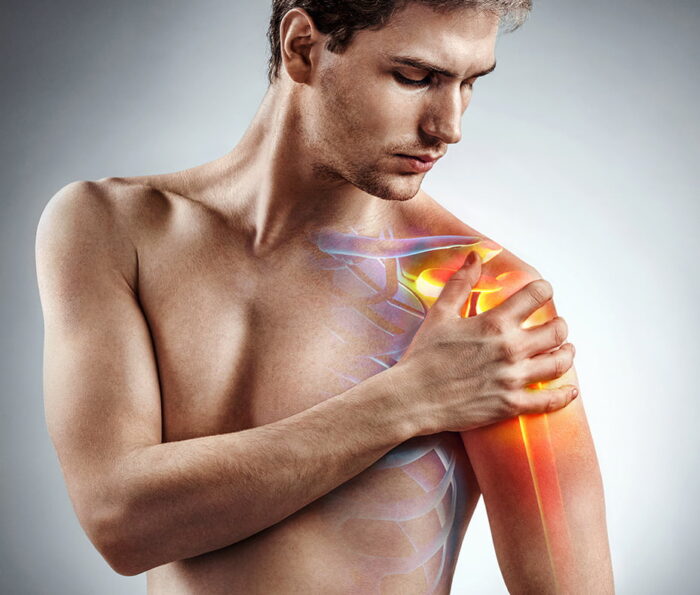 Prolotherapy stimulates the body's healing processes to strengthen and repair injured, painful joints and connective tissues. When ligaments or tendons are injured or stretched, this can lead to joint instability and pain. This instability in the joint can eventually lead to degeneration of the joint.
Prolotherapy is used to address the root cause of joint instability by promoting repair and new collagen tissue production leading to increased stability in the joint, reduction in pain and increase in function.
What conditions do Prolotherapy injections treat?
The doctors at Two Rivers Integrative Medicine use Prolotherapy injections in many different situations, including:
Acute joint injuries
Chronic joint pain
Chronic headaches
Arthritis
Knee pain
Torn meniscus
Wrist and hand pain
Low back pain
Sacroiliac joint pain (acute or chronic)
Degenerative Joint and Disc Disease (DJD)
Rotator Cuff Injuries
Labral Tears (shoulder and hip)
Sprained ankles
Tennis/Golfer's Elbow
Unstable Joints
Aging skin
Frequently Asked Questions
Am I a candidate for prolotherapy?
You may be a candidate for prolotherapy if you have chronic muscle or joint pain. New studies on its efficacy are still being carried out, but many patients report significant improvements in symptoms after just a few injections. Talk with your doctor about prolotherapy and whether it's right for you. Prolotherapy is not recommended if you are taking anti-coagulants, have a local abscess, or are suffering from an acute infection like cellulitis.
What should I expect during prolotherapy?
Prolotherapy injections are administered while patients are awake and sometimes sedated. The injections contain a mild irritant that is injected directly into the joint. Your doctor may use the x-ray technology to guide the injection into the targeted area – especially when injections are being administered to areas of the spine. Most injections take only minutes to complete, with patients going home the same day.
How often will I need prolotherapy injections?
Though every patient is different, most undergo prolotherapy injections every few weeks for a period of several months. Some patients experience a reduction in pain by as much as 50 percent after just 3 injections. If you are experiencing rapid results, your doctor may recommend fewer injections. If your progress is slower, prolotherapy may be combined with other treatments, such as physical therapy.
The physicians at Two Rivers offer free 10-min phone consults for anyone considering orthopedic injection procedures.   Call us today to set up a consultation, or schedule online for your initial visit and exam.
Schedule with Two Rivers' Prolotherapy Specialist: